Our Career Center promotes confidence and professionalism by providing clients with career guidance, technology skills and support in their job searches. Career Center gives our clients a competitive edge when searching for new employment or vying for a promotion.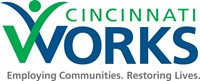 Staff members and volunteers work one-on-one with clients helping them to create superior resumes and cover letters, providing career counseling and mock interviews and facilitating access to professional skills training courses. 

Many of the women we serve do not have access to a computer, printer or the Internet outside of our Career Center. These resources are key tools in their job search and career advancement.
Our Career coaches are on hand every Tuesday and Thursday from 9:00 A.M.- 1:00 P.M. to help with mock interviews, resumes, job searching and mentoring. Self-service hours are Monday - Thursday from 9:00 A.M. – 4:00 P.M.
During the COVID-19 pandemic, we are offering Career Center appointments by phone or web conference so we can continue working with our clients on job searches or help navigate any other challenges clients may experience. 
To schedule an appointment with a career coach, please contact our Workforce Development Programs Manager or complete this form and we'll be in touch.