Our HigherHER women's career development program helps unemployed and under-employed women gain professional skills, accelerate their job search and build confidence through weekly training sessions, one-on-one career coaching and networking in a supportive environment.
HigherHER Curriculum
Organizational Job Search Planning
Change Management
Transferable Job Skills
Resumes
Identifying Employment Objectives
Beyond the Job Board: Building an Effective Network and Developing the Blueprint
Cover Letters that Get Results
Presenting Yourself: Putting Your Best Foot Forward
Everything You Need to Know About the Interview
What To Do if You Didn't Get the Job?
Career Panel
Exercises: Mock Interviews, Job Fair Participation, Job Shadowing, Public Speaking, and Career Center

Workplace Professionalism

Salary Negotiations

Sexual Harassment in the Workplace
Program Details
The program is four weeks long with three weeks of on-site training and a fourth week of mock interviews with Cincinnati employers.
The training sessions are held at Dress for Success Cincinnati's Norwood location on Wednesdays from 10 a.m. to 2 p.m. Lunch is included.
For more information or to enroll contact Dr. Angela Rivers Harper at ariversharper@dfscincy.org.
Career Center
Our Career Center promotes confidence and professionalism by providing you with career guidance, technology skills and support in your job searches. Our Career Center gives our clients a competitive edge when searching for new employment or vying for a promotion.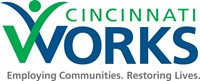 Staff members and volunteers work one-on-one with you to help you create a superior resume and cover letter, provide career counseling and mock interviews and facilitate access to professional skills training courses. 


Our Career coaches are on hand every Tuesday and Wednesday from 9:00 A.M.- 4:00 P.M. to help with mock interviews, resumes, job searching and mentoring. Self-service hours are Monday - Thursday from 9:00 A.M. – 4:00 P.M.
We also offer Career Center appointments by phone or web conference so we can continue working with our clients on job searches or help navigate any other challenges clients may experience. 
To schedule an appointment with a career coach, please contact our Workforce Development Programs Manager or complete this form and we'll be in touch.