In light of COVID-19, we hosted our fabulous Fashion Show program online for the first time ever!
Meet our client runway models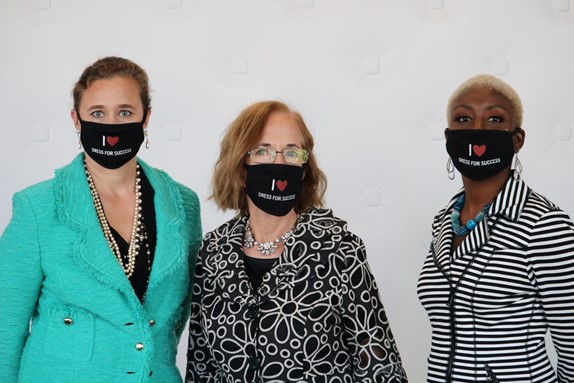 Cheryl, Judy, and Tanyqua took to the runway at the 2020 Fashion Show, and their paths to that moment of triumph are nothing short of inspiring. Read their stories here.
Watch the video featuring one of our long-time clients
Regina's positive attitude and dedication to Dress for Success Cincinnati have gotten her through some tough times. Watch to see how she's using what she's learned along the way to help others!
Video by Drive Media House
See photos from the filming
Thanks to Honorary Chair Donna Salyers, our friends at The Madison hosted our live event filming, where we honored Mary Ivers Success Award winner Dr. Zaria Davis, watched a pre-recorded Saks runway show, and cheered on our client models with emcee and DfSC volunteer Dr. Yoxthimer.