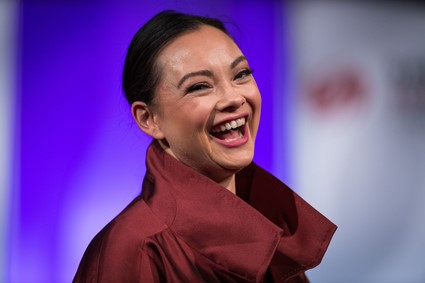 After experiencing divorce, Cheryl was determined to find employment that would support her and her young son. After moving across the state, Cheryl found help at The Care Center in Loveland, Ohio. There, she received therapy and financial coaching. She was able to finally focus on herself and become debt free!
After a change in her weight, she found herself needing new professional clothing for upcoming interviews. Through The Care Center, she visited our satellite styling studio and worked with Missy, our Styling Coordinator, who she described as "a compassionate listener" and described working with her was like "working alongside an old friend."
Cheryl is now working full time, supporting herself and her son. Inspired by single women in her life, she has recently founded the online community, Single Mom Cincy. She strives to create an inclusive place single mothers can work together and defy default expectations.