Portaluca is a vibrant boutique located in the heart of Norwood, Ohio at 4623 Wesley Avenue, Suite I. Portaluca exists to provide quality fashion at affordable prices, helping women to feel confident, optimistic and beautiful.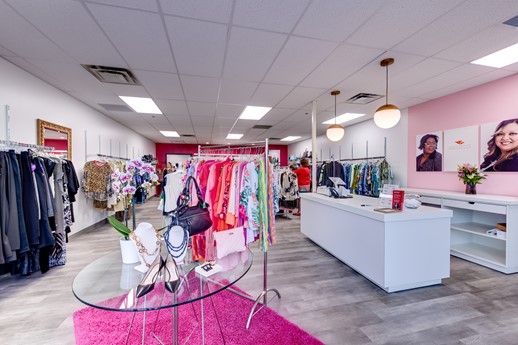 Who can shop at Portaluca?
Portaluca is open to everyone! We sell women's new and new-ish clothing and accessories at great prices. We regularly carry items from a variety of well-known brands like St. John, Banana Republic, Coach, Gap, Armani and many others. 
Why shop at Portaluca?
Delighting the environment and savvy shoppers alike, we give high-quality, donated items a second life. All proceeds from Portaluca Boutique benefit Dress for Success Cincinnati to help women achieve economic independence.